Lady Valerie Solti visited the Hungarian Academy of Music
25 October 2012
On the 25th of October Lady Valerie Solti, widow of the world famous Hungarian conductor György Solti visited the Hungarian Academy of Music to commemorate the centenary of György Solti's birthday. She first took a tour in the Ligeti György building. Later she visited the Liszt Museum, where she received a guided tour given by the Rector of the Academy and the director of the museum. The evening was finished off with a beautiful concert given by the professors and the students of the Academy.
More information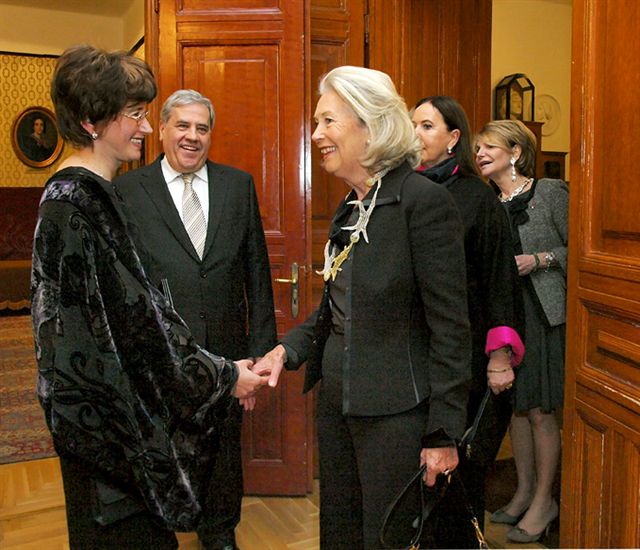 Lady Solti, Dr. András Batta and Zsuzsanna Domokos, the director of the museum in Liszt's dining room.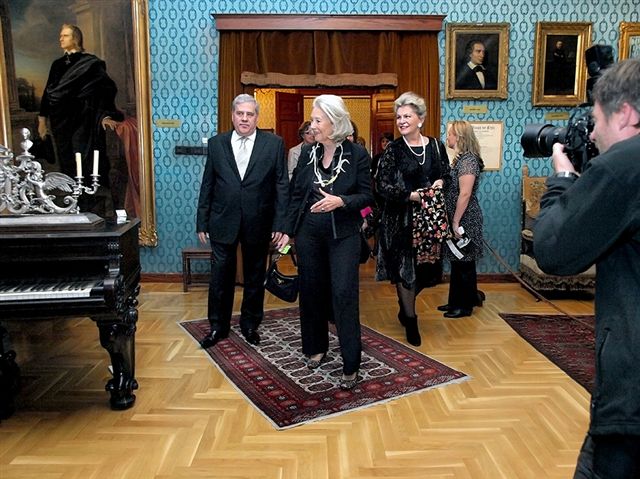 Lady Solti, András Batta and Katalin Bogyay enter the drawing room. Lady Solti enjoyed the guided tour and thought it was an emotional moment to be standing in a building where the Maestro lived and worked.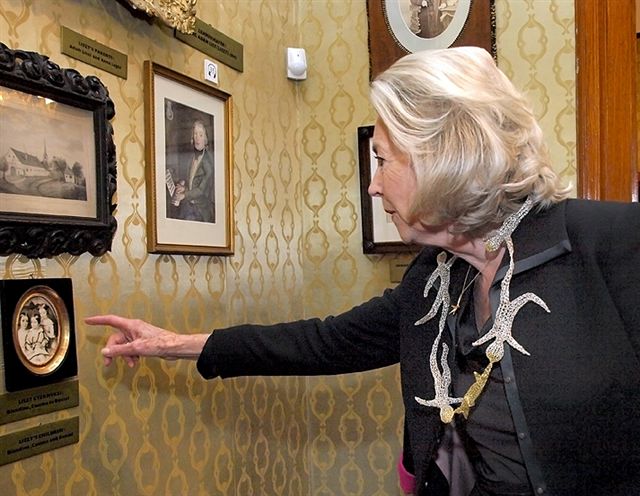 Lady Solti was overwhelmed by the atmosphere of the museum. She was amazed by the pianos, the photographs and the personal belongings of the composer.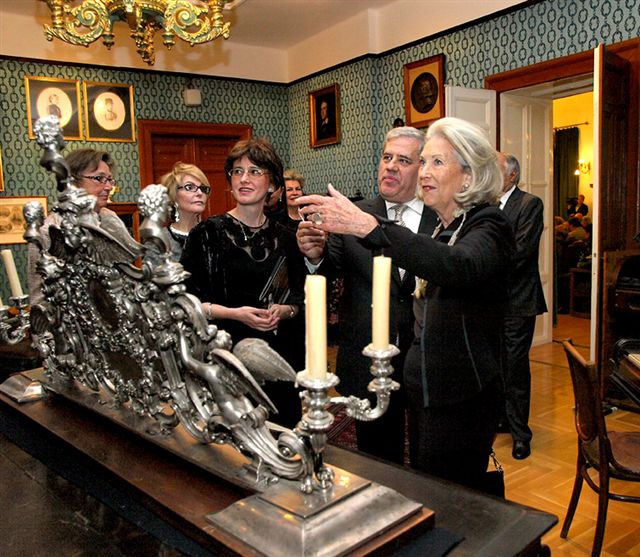 She took several minutes to admire the painting of Liszt by Kaulbach and the grand concert piano made by Chickering with the silver music stand on it.